Description
Purpose-built for the marine environment, the Signature Series marine amplifiers feature some of the most impressive environmental protection available — delivering a Signature performance out on the water.
Features:
Class-D amplifier design delivers higher efficiency and greater output.
Connect up to two speakers per channel at 2 ohms, or bridge two channels at 4 ohms for increased power.
Conformal coated PCBs provide extra protection from the marine elements.
Rigid aluminium alloy heat sink is moulded for greater dissipation of heat.
The amplifiers are available in monoblock, 4-channel, 5-channel, 6-channel and 8-channel configurations.
Engineered to last season after season, the amplifiers include a supported 3-year warranty.
DESIGNED AND ENGINEERED TO TRUE-MARINE™ STANDARDS
Built on the True-Marine design philosophy from Fusion®, the Signature Series amplifiers have been tested to a high level of protection against salt fog, temperature, vibration and UV.
CLASS-D AMPLIFIER TECHNOLOGY
The highly efficient Class-D design provides lower battery drain with a higher output than Class-AB amplifiers. This delivers increased power to the connected speakers/subwoofers for a whole new level of audio performance.
SUPERIOR SYSTEM PERFORMANCE
The Signature Series amplifiers feature built-in variable bass boost, a subsonic filter and variable low/high pass crossover filters for superior performance and enhanced system protection.
MARINE-READY DESIGN WITH CONFORMAL COATED PCBS
Helping to extend the life of your amplifiers, the Signature Series amplifiers are designed with conformal coated PCBs to provide extra protection from the marine elements.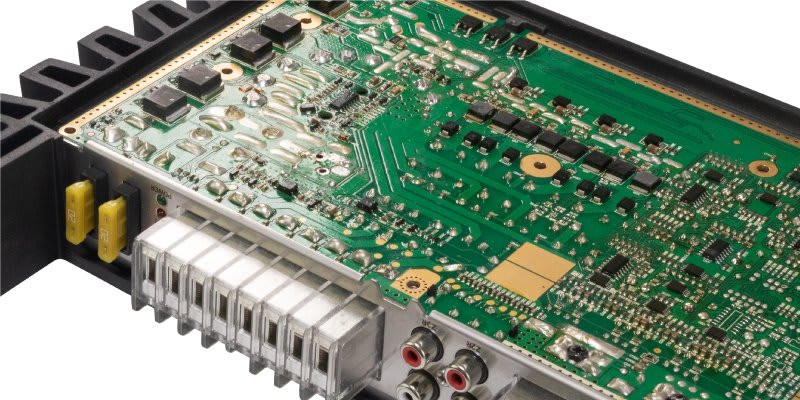 RIGID ALUMINUM ALLOY HEAT SINK
For increased efficiency, the rigid aluminium alloy heat sink is moulded to form a singular die-cast chassis. The fin layout is calculated with precision to increase the surface area of the heat sink and improve heat dissipation.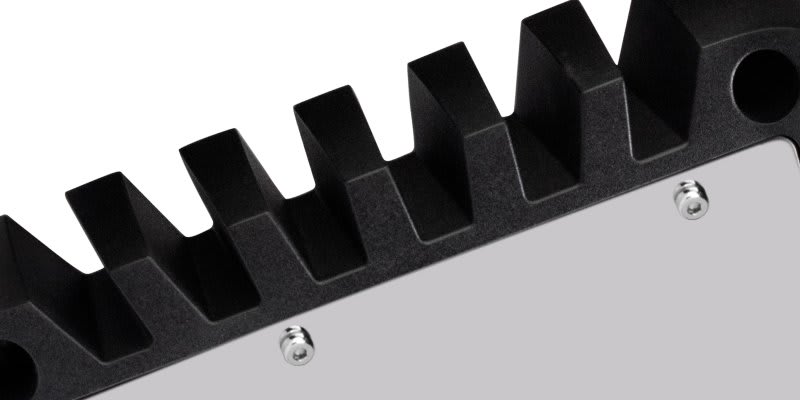 STAINLESS-STEEL MIRROR FINISH
The polished stainless-steel control panel cover conceals and helps protect all cable connections and settings controls while providing an attractive finish to complement any installation.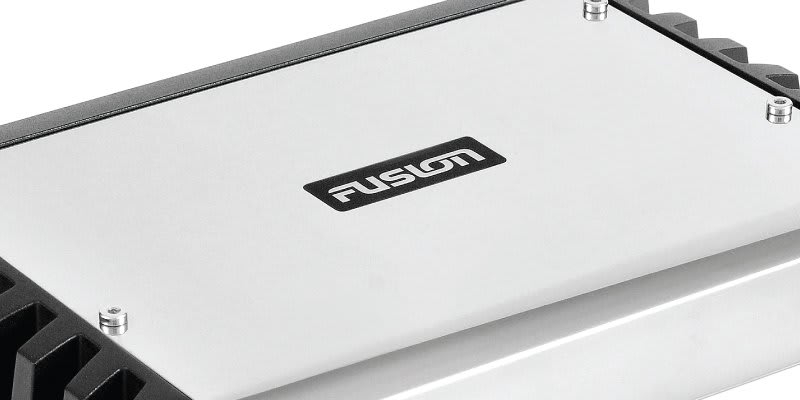 General Specifications

Physical dimensions (LxWxH)
Monoblock/ and 4/5 channels: 11.81″ x 8.27″ x 1.97″ (300 x 210 x 50 mm)
6/8 channels: 16.54″ x 8.27″ x 2.24″ (420 x 210 x 57 mm)
Amplifier class
D
Peak power (Watts)
Monoblock: 2250 W
4 channel: 1400 W
5 channel: 1600 W
6 channel: 1500 W
8 channel: 2000 W
Total rated power output – 4 Ohm (Watts)
Monoblock: 500 W RMS x 1 @ 14.4 V input – 4 Ohm < 1% THD
4 channel: 150 W RMS x 4 @ 14.4 V input – 4 Ohm < 1% THD
5 channel: 80 W RMS x 4 + 250 W RMS x 1 @ 14.4 V input – 4 Ohm < 1% THD
6 channel: 100 W RMS x 6 @ 14.4 V input – 4 Ohm < 1% THD
8 channel: 100 W RMS x 8 @ 14.4 V input – 4 Ohm < 1% THD
Total rated power output – 2 Ohm (Watts)
Monoblock: 850 W RMS x 1 @ 14.4 V input – 2 Ohm < 1% THD
4 channel: 220 W RMS x 4 @ 14.4 V input – 2 Ohm < 1% THD
5 channel: 130 W RMS x 4 + 330 W RMS x 1 @ 14.4 V input – 2 Ohm < 1% THD
6 channel: 140 W RMS x 6 @ 14.4 V input – 2 Ohm < 1% THD
8 channel: 140 W RMS x 8 @ 14.4 V input – 2 Ohm < 1% THD
Total rated power output (Watts)
Monoblock: 1100 W RMS x 1 @ 14.4 V input – 1 Ohm < 1% THD
4 channel: 440 W RMS x 2 @ 14.4 V input – 4 Ohm Bridged < 1% THD
5 channel: 250 W RMS x 2 @ 14.4 V input – 4 Ohm Bridged < 1% THD + 250 W RMS x 1 @ 14.4 V input – 4 Ohm < 1% THD
6 channel: 280 W RMS x 3 @ 14.4 V input – 4 Ohm Bridged < 1% THD
8 channel: 280 W RMS x 4 @ 14.4 V input – 4 Ohm Bridged < 1% THD
Frequency response
Monoblock Amplifier: 10 Hz – 320 Hz (-3 dB, dB @ 4 Ohm rated power) – subwoofer only
4/5 channels: 10 Hz – 50 kHz (-3dB, dB @ 4 Ohm rated power)
6/8 channels: 10 Hz – 40 kHz (-3dB, dB @ 4 Ohm rated power)
Input sensitivity
0.3 V – 8 V RMS (user adjustable)
Input impedance
Monoblock/5 channel: 4k Ohm nominal
4/6/8 channels: 7k Ohm nominal
High-pass/low-pass full range filter
Yes (user selectable)
HP variable crossover frequency
Monoblock: 10 Hz – 80 Hz (subwoofer)
4/5/6/8 channels: 32 Hz – 320 Hz
LP variable crossover frequency
Monoblock: 32 Hz – 320 Hz (subwoofer)
4/5/6/8 channels: 32 Hz – 320 Hz
Bass boost
0 dB – 9 dB, user adjustable (zone 3 only)
Operating voltage
10.8 V – 16 V DC
Current consumption (StandBy)
< 1 mA @ 14.4 V input
Current consumption (Idle)
< 2.5 A @ 14.4 V input
Current consumption (Max)
Monoblock: 120 A
4/5 channels: 80 A
6 channel: 75 A
8 channel: 100 A
Fuse rating
Monoblock/6 channel: 3 x 40 A ATC blade-type (SAE J1171 compliant)
4/5 channels: 2 x 40 A ATC blade-type (SAE J1171 compliant)
8 channel: 4 x 40 A ATC blade-type (SAE J1171 compliant)
Operating temperature range
32° to 122° F (0° to 50° C)
Warranty
3 years